The CubbyWhole podcast is meant to be studied in chronological order starting with the first episode working your way forward. Also, if you would prefer to listen on a different platform, you can listen on Spotify, Minds.com, Bitchute, iheart Radio, Apple Podcast, Simplecast, Radio.com, Amazon Music, RadioPublic, YouTube and Tunein Radio
In this episode, Nate gets into and breaks down much of the Fellowcraft Degree as well as the Winding Staircase. This show reveals the hidden science of the heart and mind found in Esoteric Freemasonry. The 3-5-7 are the steps of higher learning and critical thought. The principle of Care is hidden and/or forgotten. Plus, most tend to overlook the beauty found within the symbol known as the Square and Compass with the G in the middle. It is very misunderstood. Found within this break-down the student will find much value in the great mystery of the unspoken name.
Slides for show 51
Episode 52 "ANCIENT FREEMASONRY"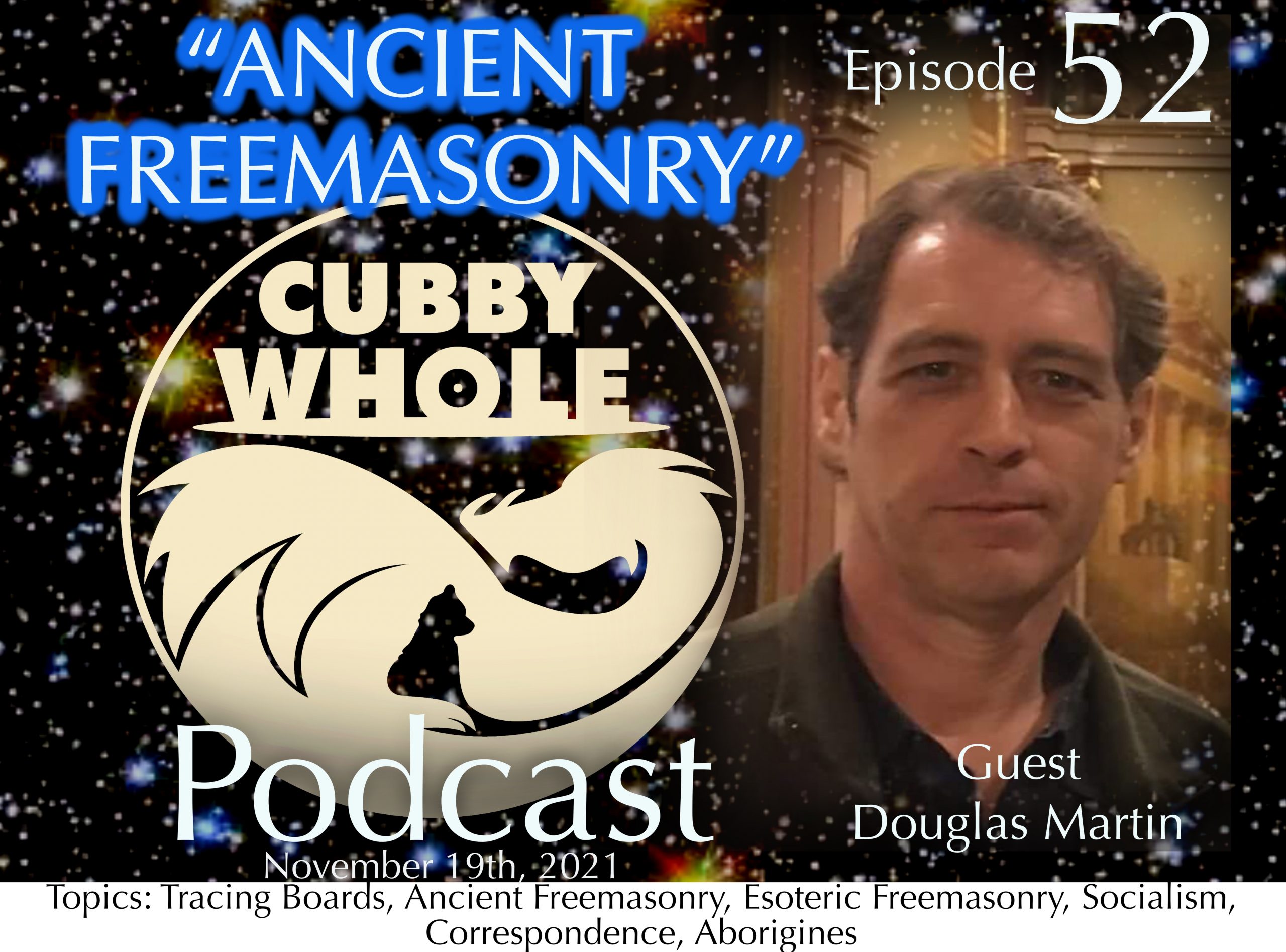 In this Episode, Nate welcomes Douglas Martin back on the show to discuss the Tracing Boards of Esoteric Freemasonry along with some retrospect on the SEED 4 Growth event that took place May 2021. Within this discussion Douglas directs the attention onto Ancient Freemasonry up into the modern world and how the Socialist Mindset causes stagnation in human evolution. Among many other topics, we covered some very highly important correspondences regarding the human brain and the poles of Earth.
References: Albert Churchward
Episode 53 "FELLOW CRAFT"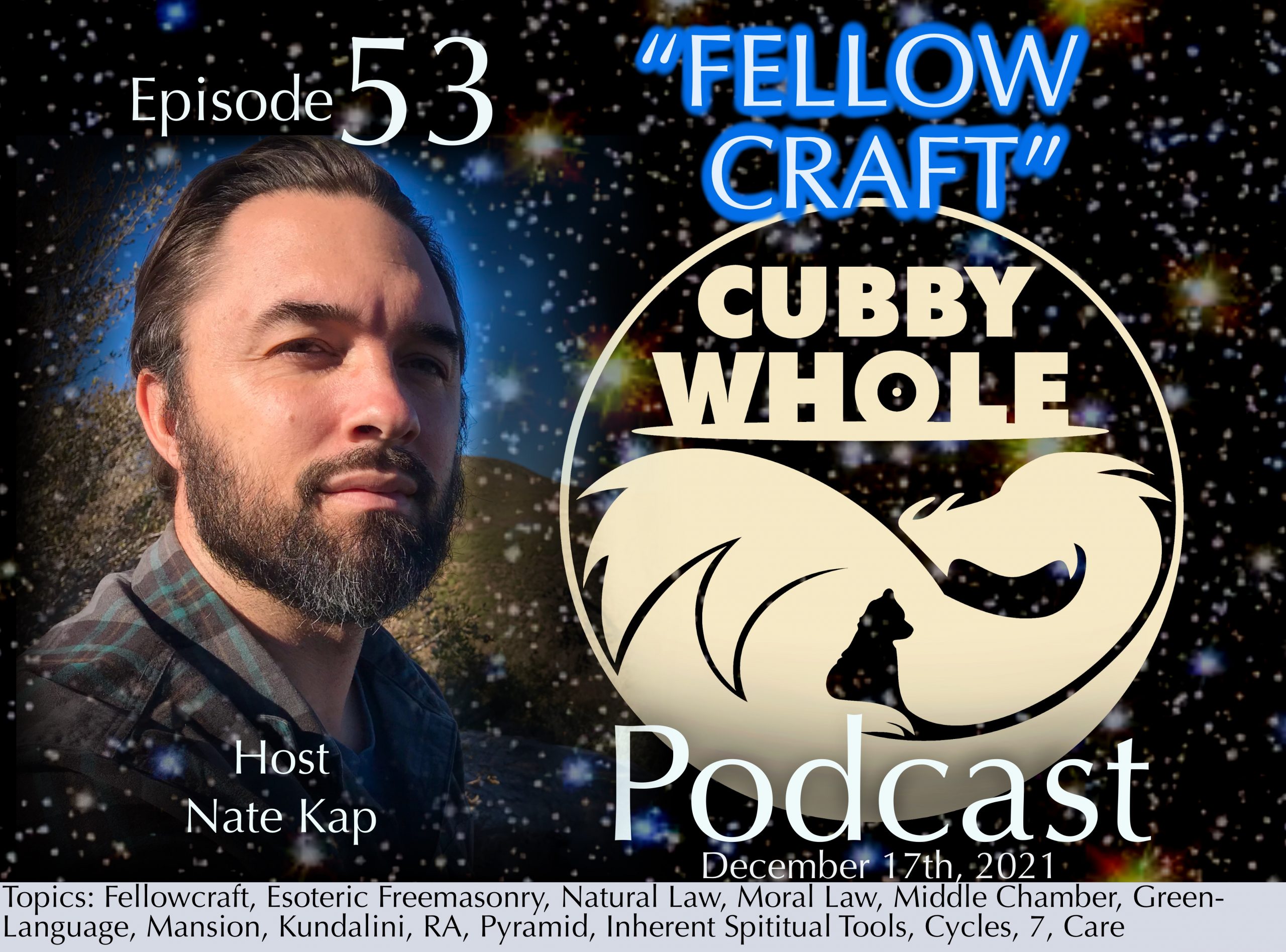 In this episode, Nate continues into Esoteric Freemasonry, taking us further into the Occult Science of the Fellowcraft Degree. And in this 2nd degree the student realizes the importance of balance which brings attention to Green Language, The Heart, The Mind, The Cross, The Middle Chamber, The Pyramid, and the Alchemical marriage of the brain hemispheres. This show endeavors to inspire the student to find their true Care and push past and out of the material mindset. The 2nd Degree is a symbolic mirror that helps refine the knowledge of Natural Law as well as helping the student learn how to rule emotion and generate Freedom in the world. This is all about Heart Based Intelligence.
Slides for show 53
Episode 54 "IMPORTANT ANNOUNCEMENTS"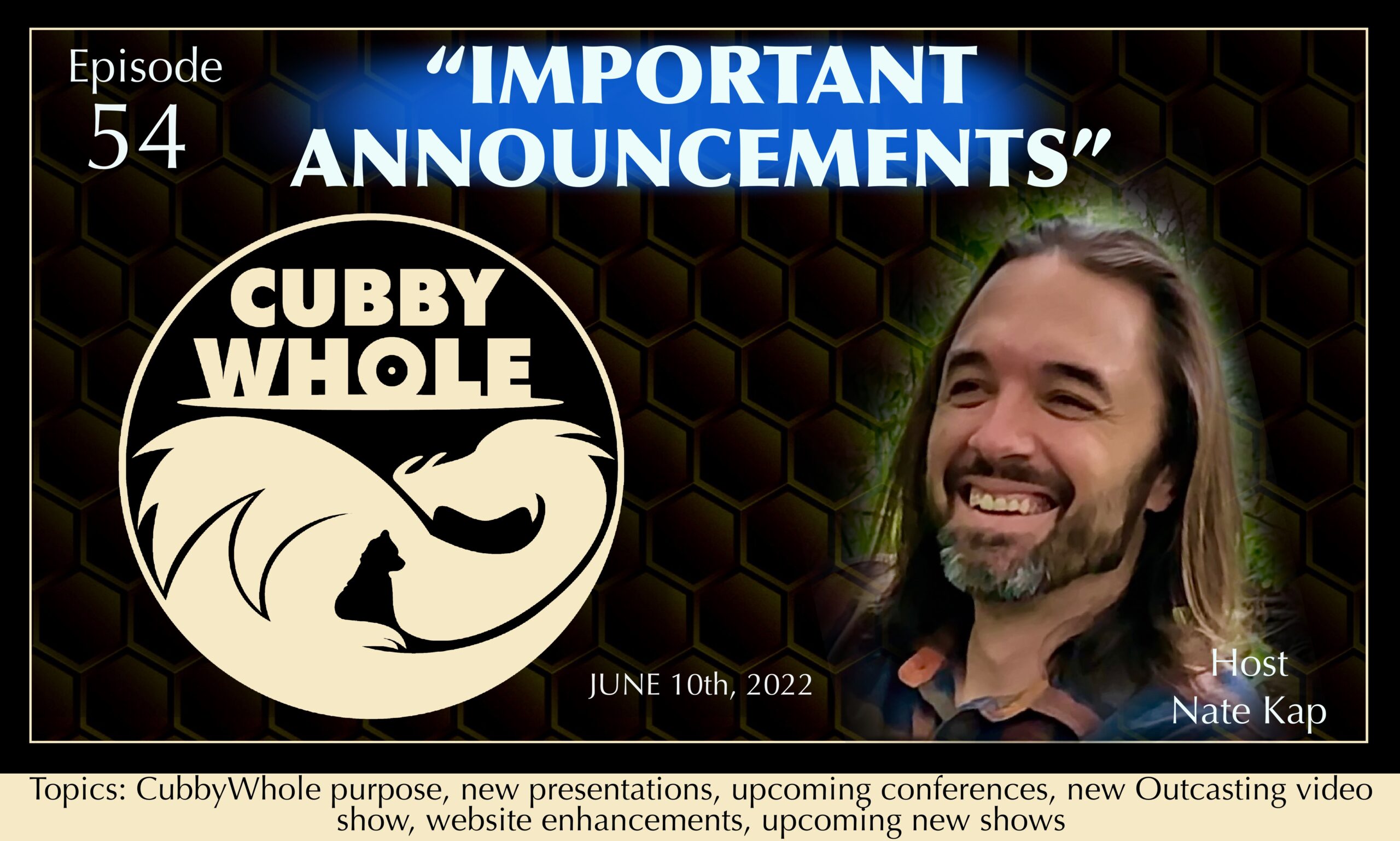 In this episode Nate makes it back on the CubbyWhole podcast for the first time since 2021; sharing some important updates including: CubbyWhole purpose, new presentations, his new Outcasting show, upcoming conferences, really nice website enhancements and upcoming CubbyWhole episodes.
HOW TO BECOME THE TRUE MEDIA SEMINAR
Slides for show 54